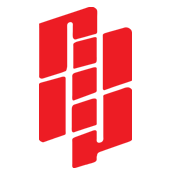 The Singapore Teachers' Co-operative Society Ltd provides a range of financial products and services
namely savings, loans and financial consultation to its members.
OUR VISION:
A leading co-operative committed to serving its members and caring for the community
OUR MISSION:
To establish a strong local and international network; to provide our members with excellent financial products at competitive rates and good investment returns; and to be engaged in social services
OBJECTS OF THE SOCIETY:
To promote the economic interest of its members
To encourage thrift, co-operative self-help and mutual assistance among its members
To promote and popularize the buying and selling of consumer goods and services on a co-operative basis
To prevent permanent indebtedness of its members by enabling them to obtain loans on reasonable terms
To establish and operate such co-operative schemes, ventures or projects for the benefit of members, subject to the approval by the Registrar of Societies
OUR CORPORATE MILESTONES:
1932
The Society was officially registered on 20th May 1932 as "The Singapore English School Teachers' Co-operative Thrift and Loan Society Ltd" with 6 members. By the end of the year it increased to 123. Its address was the Office of the then Inspector of Schools. Venues of Committee of Management meetings moved from place to place.
1938
Official address was moved to the Scout Headquarters at Armenian Street. Mr L.A. Woodford, a well-known scout master took office as the Hon. Secretary.
1942
When war broke out the number of members was 213.
1945
During the Japanese occupation the Society was at a "standstill". All the books and records were securely kept by the Hon. Treasurer, Mr Lim Choo Sye at his residence at Mandalay Road.  After the war, the Society rented the front portion of a member's residence at 168 Neil Road at its office.
1962
At a cost of $28,000.00, 38 Kerbau Road was pitchased as the Society's new premises.
1979
Kerbau Road was under the URA acquisition. The Committee of Management purchased two office units at Golden Mile Complex at Beach Road at a cost of $311,000.00.
1980
The Society operated its businesses from Golden Mile Complex at Beach Road.
1989
The Society set up a Childcare Centre at Hougang Avenue 2 as a Community project.
1991
Childcare Centre catering to children from playgroup up to kindergarten level started operation.
1995
The Society was re-named as "The Singapore Teachers' Co-operative Society Ltd". The Society also owned one unit at Tanjung Samudera Condominium Beach Resort in Malacca.
1998
The Society moved to its new premises at 150 Changi Road, #02-06, Guthrie Building, Singapore 419973.
2010
Society's By-Laws was revised and registered on 9 Jul to comply to the new Prudential Requirements.
2013
The office unit, #04-19 (One unit) at Golden Mile Complex was sold with effect from 17 September 2013.
2017
Childcare Centre at Hougang was sold to a third party childcare operation with effect from 31 May 2017.
2018
The Tanjung Samudera Condominium Beach Resort in Malacca was sold in May 2018.
2022
The office unit at Golden Mile Complex was sold under en bloc.
Current
The Society has about 4,000 members and owns two office units at Guthrie Building.
SINGAPORE TEACHERS' INTERNATIONAL HOLDINGS:
Singapore Teachers' International  Holdings Pte Ltd (STIH) is a holding company of Teachers' Co-op which was incorporated on 10 June 2004. The company was formed as a vehicle used for investments in other businesses related to the Co-operative.
The objectives of investing in other related businesses and the use of the holding company are:
To diversify the present business of receiving deposits and providing loans to its members.
To enhance benefits to its members.
Indirectly to create employment for the Co-operative's retired members.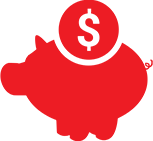 General Savings account is similar to the ordinary savings account in any financial institutions.
Interests are declared twice a year depending on the Society's financial performance. Interests are credited into the same account on 30th June and 31st December each year.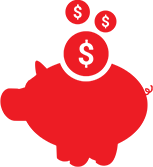 Bonus Savings (BS) is a "Save-As-You-Earn" account. This product gives the best returns. Members are committed to contribute 24 monthly payments. Minimum contribution is $20 per month subject to a maximum sum of $500.

Term Deposit (TD) is a fixed deposit account for 1 year. Rate is generally higher than bank rate. Minimum fresh fund deposit is $500 subject to a maximum of $50,000*. The society may accept internal fund transfer from member's General Savings or Bonus Savings accounts.