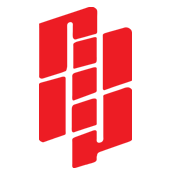 About Teachers' Co-op
Is Teachers' Co-op the same as the Singapore Teachers' Union (STU)?
No. Teachers' Co-op is an independent not for profit organization catering mainly to financial needs.
It is not a labour movement.
How is Teachers' Co-op different from other financial institution?
Financial institutions are profit driven. They are owned by shareholders and are normally run by directors who are paid a monthly salary.
Teachers' Co-op is membership based. It is managed by a Committee of Management whose members are elected during its Annual General Meeting. The Committee of Management members hold honorary positions in the Society.
Membership
Who can be a member of Teacher's Co-op?
Teachers' Co-op is open to all teaching staff/instructors and related officers having a full-time employment in the education services and Institutes within the purview of the Ministry of Education, or serving in any other organization or institution approved by the Committee of Management.
Associate membership shall be accorded to members who has resigned from his service and continues his membership with the Society. It shall also be open to employees or a member of an organization or institution related to education, at the discretion of the Committee of Management of the Society.
Family membership shall be open to the spouse and legal child/children of an Ordinary Member.
How can one join the Society to be a member?
Just fill up the membership application form. This membership form has to be submitted with:
Latest payslip
Recent passport size colour photograph
Photocopy of front & back of NRIC
Original nominee form
Original personal data protection act form
Original individual tax residency self-cetification form for acceptance and approval during the monthly Committee of Management meeting
How much does it cost to join the Teachers' Co-op?
Only a one-time admission fee of $10.
For ordinary member, compulsory acquisition of 2000 shares at $1 each. This is payable by monthly deduction with a minimum sum of $20 or higher in multiples of $10 subject to a maximum of $500.
The Share Capital earns yearly dividend depending on the Society's financial performance.
The amount in the share capital account will be paid to members when they resign from the Society provided they have no outstanding dues.
Deductions
How will my money be deducted?
For members who are with salary check-off arrangement (e.g. MOE's payroll – Central Pay Office), their deductions will be made directly from the salary.
For members who are without salary check-off arrangement (e.g. other Educational Institutions/Centres), their deductions will be made through interbank GIRO.
Types of Membership
What are the various categories of members set by Teachers' Co-op?
a) Ordinary members
b) Associate members
c) Family members
Is there a difference in the benefits gained for the different categories of membership?
Ordinary Members
Associate Members
Family Members
Savings
No difference
No difference
No difference
Loans
i) Member who has salary check-off arrangement or at least one surety. Maximum loan amount shall be $50,000 or 6 months' income whichever is lower; or

ii) Member who has no salary check-off arrangement and no surety. Maximum loan amount shall be $30,000 or 4 months' income whichever is lower

Maximum of $10,000 or 4 times monthly income, whichever is lower

One surety is required

Maximum of $10,000 or 4 times monthly  income, whichever is lower

One surety is required

Share Capital
$2,000
Nil
Nil
Common Good Fund
Contribution of $1/month
Nil
Nil
Voting Rights
Yes
No
No
Savings
What are the 3 types of savings account available?
General Savings is an ordinary savings account which required fixed monthly contribution. Members can withdraw their savings as and when they need the money. Interest is based on daily computation.
Bonus Savings also requires fixed monthly contribution to the account. However, members are advised not to withdraw the savings in this account until the full period of 2 years, otherwise no interest will be earned.
Term Deposit is a one-time deposit for a fixed period of 1 year.
Loans
Do members need sureties to apply for a loan?
i) Medium Term Loan – Please refer to the Categories of Membership table shown above.
ii) Short Term Loan – One surety is required.
(iii) Surety means a member who is gainfully employed and need not to be a Teachers' Co-op member who undertakes responsibility for repayment of the borrower's outstanding loan in the event of default by the borrower.
(iv) The loan can only be granted upon the borrower paying an in-house Loan Admin Fee.
What documents are necessary when apply for a loan?
Members only need to submit the loan application form with the latest payslip and other sources of income. Loan application can also be done online.
In the case of a loan of $10,000 or more, a credit report is required to support borrower's loan application. The Society reserves the right and ascertain the credit rating from the Credit Bureau to assess borrower's eligibility.
In the case of education, medical or renovation loans, the borrower is required to provide supporting documents to satisfy that the proceeds of the loan are or will be used to defray relevent expenses.
Can a member take up more than one loan with the Society?
A member who already has an existing Medium Term Loan may apply for an overlapping loan. In addition, a member may also apply for a Fast Track Loan (Terms and conditions apply).