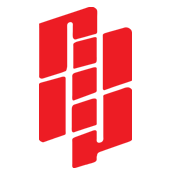 With effect from January 2019, Ordinary Members who have contributed the $1.00 per month towards Common Good Fund (CGF),
for more than 30 years would cease their contribution.
They do not need to resign from the society or retire from the Ministry of Education to receive the grant.
Those who were accepted as members before 1st January 2019 and had contributed for more than 30 years would receive the grant of $800.00.
Members need not apply for this grant. All members who meet the criteria of full ordinary membership of more than 30 years would have the sum of $800.00 credited into their General Savings account in March 2019. Members may withdraw this amount any time.
Once a member is paid this grant, he/she would no longer be eligible for the total permanent disability grant or death benefit.
Please click here for the Society's Administrative Policy and Rules Governing Common Good Fund (CGF).
CGF Grant
a) Those who joined before 31 December 2018
Members who resign from the society shall be entitled to the following payout:
| | |
| --- | --- |
| Years of Ordinary Membership Contributing CGF | Amount |
| i) Less than 10 years | No payment |
| ii) 10 years or more | Amount according to prescribed table |
| | |
| --- | --- |
| Length of Membership | Amount Eligible |
|      10 years  to  15 years | $300.00 |
|   > 15 years  to  20 years | $400.00 |
|   > 20 years  to  25 years | $500.00 |
|   > 25 years  to  30 years | $600.00 |
|   > 30 years | $800.00 |
b) Those who joined after 31 December 2018
Effective 1st January 2019, every new Ordinary Member shall have a CGF account as distinct from the society. He/She shall contribute $1.00 (one dollar) per month towards this individual account.
The society shall at its Annual General Meeting (AGM) where the net surplus permits declare a dollar for dollar payment towards this account.
A member who resigns from the society and who is eligible for the grant shall be paid accordingly to the amount standing in his CGF account.
Those who resign with less than 10 years of membership shall not receive any payment.
Death Benefit
In the event of death to an Ordinary Member and has not received a CGF grant, he/she would be eligible for a death benefit. His/Her nominee or his legal personal representative, as the case may be, shall be paid an amount of $1,000.00. His/Her nominee has to submit the member's death certificate or other documentary proof for the grant.