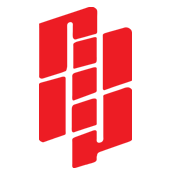 Who Can Join?
The following are eligible to join Teachers' Co-op:
Ordinary Member
Teaching Staff/Instructors and Related Officers in the education service and institutes related to MOE
(Related Officer means any person who is a full-time employee in a school/institute governed by the MOE)
Associate Member
Member who has resigned from teaching service and continues his membership
The employees or a member of an organisation or institution related to education
Family Member
Spouse and child/children of an Ordinary Member
How to Apply?
To apply for membership, the following documents are to be submitted before the monthly Committee of Management meeting:
Membership form (Click here to download)
Nominee form
Latest pay slip
Passport size colour photograph
Note: Please do not submit the above forms by fax or email. Only the original forms duly completed shall be accepted as the official document.
Obligatory Dues
The following dues shall be payable by members:
Ordinary Members:
One-time entrance fees: $10.00
Share Capital: Minimum of $20.00 to maximum of $500.00 per month for the purchase of 2000 shares
Common Good Fund: $1.00/month
Family/Associate Members:
One-time entrance fee: $10.00
Savings: Minimum of $20.00/month to any savings account (e.g. General or Bonus Savings A/C)
Payment of Dues
Ordinary Members:
Contribution to Teachers' Co-op will be deducted from members' salaries.
Retired Members/Resigned from teaching service:
Contribution to be made directly to the Society or through interbank GIRO
Family/Associate Members:
Contribution to be made through interbank GIRO